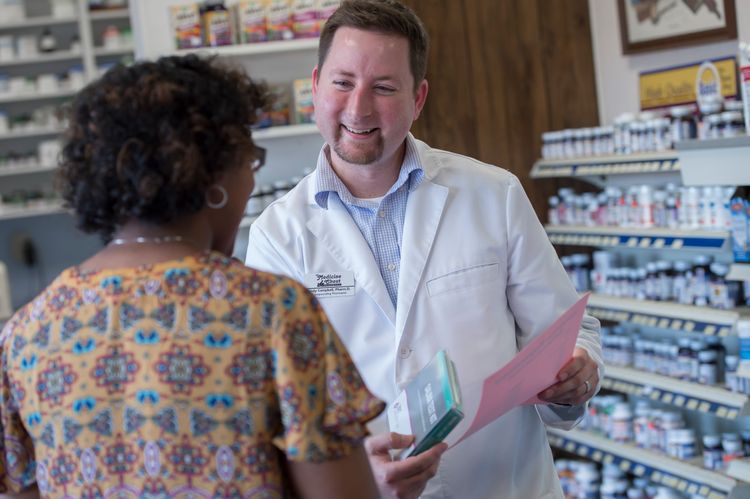 About Us
The Medicine Chest Pharmacy is a locally owned community pharmacy serving the Fort Wayne area since 1977. We also have a second location, The Medicine Chest Southwest. Our key fundamentals are personal service blended with competitive pricing and our team takes pride in providing the best customer service possible.
Our pharmacy began as a member of The Medicine Shoppe franchise system, where we remained for 30 years. As the pharmacy's focus evolved to a full service "compounding pharmacy" we also transitioned into an independent pharmacy as a part of the United Drug Co-Op. We are members of PCCA (Pharmacy Compounding Centers of America) and IACP (International Academy of Compounding Pharmacists) which enables us to provide excellent compounding service to our customers.
In our compounding lab we have specialized equipment to allow us to properly prepare prescription orders. Our pharmacists Andy Campbell, PharmD and Emily Koenemann, PharmD have received specialized training in the science and art of pharmaceutical compounding. Our pharmacists regularly attend seminars related to our compounding practice to constantly expand our knowledge which allows us to provide effective and elegant products to meet our customers needs. We are open Monday through Friday 9:30am-6:00pm and Saturday 9am-noon. We help solve medication related problems; stop in and see what we can do for you today.